Membership

has its perks
Pssst....there's more. Join RentalPerks.com for exclusive discount offers on Hotels, Tickets, Theme Parks & Experiences.
A few top brands include: Hotels.com, Walt Disney World DisneyLand®, Universal Studios, AMC Theatres and many more.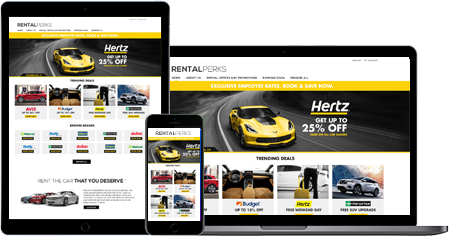 Join Free Forever
You're in good company. Register for RentalPerks.com and gain instant access to car rental discounts on Avis, Budget, Hertz & more.
Lifetime registration is 100% free to all employees.
We absolutely respect email privacy. Privacy Policy